At More For Your Pet, LLC, our sitters have completed an extensive background check, an 8 hour comprehensive Pet Tech PetSaver Program – which is renewed annually along with standards & training that are followed 100%.

At the end of each day, a text is sent to me indicating their visits are completed and went as planned. At your request, we can send updates to you letting you know "all is good" letting you know your pets & home are well cared; which can ease the stress and gives you peace of mind while traveling.

All sitters have a passion for pets that transcends to their own pets and they can't wait to share it with yours.


---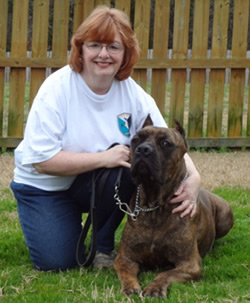 Lynne Moore
Owner & Certified Professional Pet Sitter
I have always had a passion for animals. As a little girl, I remember wanting a dog and rabbits and pleading to my parents that I would always take care of them… and I did! They brought home a Saint Bernard puppy for the family but turned out to be mine and my brothers' dog. After we had our Saint Bernard for a year, I got my rabbits the following Easter -- no one ever told me not to put them together in the same cage when cleaning the cages… and you guessed it, baby rabbits. Needless to say, this was a surprise! This began my passion for animals… taking care of other people's pets along with my own. Every pet deserves to have the best of care. I truly understand pets' needs and the benefits of "in home" pet care and training.

I am the Owner/Certified Pet Sitter for More For Your Pet, LLC for over 9 years and a member of Association of Pet Dog Trainers. I have attended seminars covering: Advanced Behavior Studies, Aggression, Guide Dog Training, Health and Nutrition, Problem Behavior Evaluation and Solving; Training Techniques and Methods & Therapeutic Massage. I personally owned & fostered all breeds – i.e.: Border Collie/Australian Shepherd, Cane Corso, Catahoula Hound, Cockapoo, German Shepherds, Labrador Retrievers, Newfoundland/Lab Mix & Various Mixed Breeds.

My Fields of Experience includes: Aggression, Animal Assisted Therapy, Assistance Dog, Canine Good Citizen, Foster Dogs, Functional Obedience, Guide Dogs for the Blind, Manners, Obedience Training & Instruction, Pet Placement, Problem Solving and Prevention, Service Dog, & Temperament Testing.

I live in Southwest Charlotte, North Carolina where I enjoy spending time with my dogs and the cats!  As you can see, I'm very passionate about animals.